Body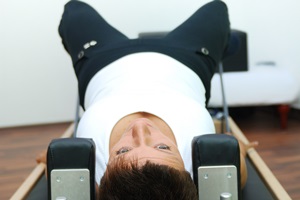 There's a secret about fat loss that is not often spoken about by experts. Because of this, you may be the most devote dieter and exerciser who still is unable to lose the access weight in your mid-section – butt, belly, thighs, back and sides.
There are reasons we start holding onto weight in the middle of our bodies. Besides genetics, our unique body shape and sex there's another cause of body fat accumulation that you may notice comes on differently than other times you may have gained weight. This is because the other reason we hold onto excess body weight…there's a defense mechanism in everyone's body that actually holds onto the fat in the mid-section.
As a chiropractor who helps people with their pain and everyday movement, extra weight being held on your body is a concern to me, because: A) extra weight causes problems for your joints, particularly in your knees, hips and back; and B) the type of weight gain I'm speaking about here has to do with how well your life is balanced – stress, happiness, joy and activity level, and how it's manifesting. This is important, because sometimes when we are just working to lose weight, we are actually pushing ourselves too hard which can be counterproductive and unhealthy all around.
What to avoid in order to release mid-section weight
Holding weight more in the mid-section than usual is a sign of a defense mechanism used by the body when you have chronic stress or fatigue.
When you are chronically stressed, your body is often releasing a lot of cortisol from your adrenal glands. When this happens, the good thing is, your body can better manage the stress and keep you as focused and active as you desire. The bad side to this is when you're stressed cortisol circulates through your body and will keep building fat storages in your mid-section, so you are prepared and ready for quick energy when you need it.
As a result of increased cortisol (your stress and fatigue response), your body strongly holds onto mid-section fat, even if you are being the most devote dieter and exerciser. In fact, being too devote can increase the strange fat storage in your mid-section, because you could place even more stress on yourself and your body.
Fortunately, there are exercises you can do to get lean, while calming you down at the same time. This is important, because one of the reasons you may not be losing weight is that the activities you're doing to lose weight are just stressing your body. You've reached this point when you start feeling fatigued and just burnt out. When exercise feels too strained, along with other factors going on in your life causing you to possibly hold on to mid-section fat instead of releasing the mid-section, you need to slow it down a bit.
Here are 7 exercises to provide an exceptional full-body workout, toning your tummy, legs and arms, while calming your system and melting the fat in your mid-section.
It is important to note, any new exercise plan should be first discussed with your doctor. Also, by starting a new exercise plan, you may feel some new aches, pains and body imbalances that manifest as pain, muscle pulling, cramping or headaches. This is normal, but you do need to get checked by your chiropractor to ensure that your body and posture is holding up well, is supported and ready for more. A chiropractor can help you get your body back to a relaxed, flexible and pain-free state.
First, here's the technique to get your exercises to melt the fat in the mid-section:
Self-pace your exercises. Remain in a self-paced aerobic breathing state as much as possible as you exercise. Do not try to follow somebody else who is telling you to push through it if you feel you have been drained lately and already fatigued with the exercise you are performing. Self-paced means you listen to your body and stop when it feels like it hurts or will hurt later. If you feel like you are pushing through fatigue while exercising, you're likely increasing the stress that is being experienced by your body, making it harder to lose fat and gain muscle.
Keep in an aerobic state. While you can test how far to push during an exercise by self-pacing, always try to come back to an aerobic state of breathing. Being in an aerobic state means that you should be able to breathe and speak well, while you are exercising. This is the best way to melt fat and gain metabolism-boosting muscle, while you signal to your body that you are relaxed and in control. If you are regularly holding your breath or need to stop for a while afterwards to really catch your breath, you are more likely in an anaerobic state.
Check your fatigue and state of mind before you start exercising. Stress and fatigue can increase cortisol, which keeps fat loading on the rise in your mid-section. If you want to lose the pounds and get lean, beautiful muscles that look great in a bathing suit, plan to exercise for enjoyment, appreciating your body as it is and calming yourself as it moves.
Enjoy your current exercises, or choose a few of the exercises below. Plan sets or get as many done for a 30 second time period as you can and then change exercises in between to keep it interesting. Plan rest periods and rest when you need. Be sure to breathe so you can talk through each exercise. Keep focused and calm, thinking about how you are sculpting your body and how amazing you will look in just a few weeks.
Second, here are 7 healthy ways to release resistant mid-section weight:
Single Leg Glute Bridge
Start by lying on your back with knees bent
Extend one leg up, squeezing the glutes and lifting the hips as high as possible
Pause, lower and repeat without letting your butt hit the ground during repetitions
Hydrants with Leg Extensions
Start on all fours with core engaged to keep your back straight
Lift one knee up and out to the side (This is where the hydrant name comes from.)
Extend leg out towards the back
Return to start
Bridge
Lie on your back with knees bent and hip-width apart
Raise your back slowly off the floor, thinking one vertebra at a time
Tighten your glutes and hamstrings, and rise until there is a diagonal line that runs     between your shoulders and knees
Return to the ground slowly
Tipping Row
Stand up straight while holding a dumbbell in each hand with your palms facing inward
Lift up one foot while balancing on the other
Slowly extend your lifted foot backwards and let your arms hang toward the floor
Lift the dumbbells by bending your elbows and raising your hands to either side of your chest
Hold and then slowly lower your arms toward the floor
Repeat dumbbell lifts
Single Leg Deadlift with Kettlebell
Hold a kettlebell in one hand and lift your opposite foot slightly off the ground
Lean forward and raise your leg straight behind you, keeping your back and neck neutral
Be careful to keep some bend in your supporting leg
Lower the kettlebell towards the ground, but be sure that your chest never drops below the level of your hips
Hinge your hips backward and lift the kettlebell to return to the starting position
Superman Ball Lifts
Lie on your belly, holding an exercise ball between your feet
Extend your arms straight out in front of you
Engage your abs, inhale and squeeze the ball while lifting your knees, arms and chest
Hold for 10 seconds and repeat
Lunges
Start with your feet parallel and hip-distance apart
Take a giant step forward with your torso upright, moving towards a kneeling position with your front knee aligned over your front ankle
Bend knees no further than a 90 degree angle
Return to the starting position, either by stepping forward with your back foot or by stepping backwards with your front foot
Repeat, alternating legs
Lastly, a few important things to keep in mind
Always consult with your chiropractor or another qualified healthcare provider if you're starting a new fitness program. This is especially important if you're recovering from an injury, suspect you may have a medical condition, or haven't been physically active in a while. After you begin your program, build up the number of sets and repetitions you do as you become more comfortable with the movements, and your body adapts to the new demands you're placing upon it.
As experts in musculoskeletal health and fitness, chiropractic physicians are specially trained to help you reach your goals. Want to learn more? Just call or visit our office!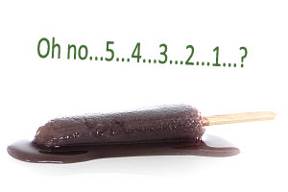 You've probably heard of the "five-second rule". That's the tongue-in-cheek saying some kids and young adults use when they accidentally drop a piece of food on the floor, but pick it up and eat it anyway. According to the "rule", food isn't likely to become significantly contaminated with bacteria if it remains on the floor less than five seconds. Or at least that's what we tell ourselves when we quickly grab that fallen potato chip before the cat gets it, brush it off, and stick in in our mouths (hopefully without anyone noticing). Most of us probably suspect this isn't a great idea while we're doing it, but is there actually any evidence to support the five-second rule?
Well, for those who admit to having done this once or twice in their lives (you know who you are…), you can feel a little bit better about it, because there is some research that suggests the five-second rule might be valid.
Can we be sure bacteria moves slow enough or won't grab on?
Science has actually been studying the five-second rule for some time. In 2003, Dr. Jillian Clarke (then an intern and now a Ph.D.) analyzed the floors of the labs, dormitories, and cafeterias of the university she was attending.  She discovered that far fewer bacteria were found than expected, possibly because most of the surfaces were dry; thus, did not encourage bacterial growth. Dr. Clarke also found that very few "test foods" were significantly contaminated by E. coli bacteria from brief exposure to a contaminated surface.
A more recent study conducted at Aston University in Great Britain confirms her findings. The research team, led by Professor Anthony Hilton, studied a number of different floor surfaces and locations (carpeted floors, laminated floors, and tiles) with a variety of foods (toast, pasta, cookies, and sticky candy) to see how much E. coli and Staphylococcus bacteria they picked-up when dropped on these floors.
There were differences in the floor surface itself, with carpeted floors being "safer" in terms of contamination than tile floors. Hilton said, "We have found evidence that bacteria transferring to food dropped on indoor flooring surfaces is incredibly poor with carpet; therefore, actually posing the lowest risk of a bacterial transfer."
Does 5 seconds make the difference?
Unsurprisingly, as the five-second rule implies, time is a factor. Research did find that the longer the food stayed in contact with the floor surface, the more likely it was that bacterial contamination would occur. And the moister the food, the more likely it was to pick up bacteria.
Another major factor to be considered is the location of the food drop. That is, certain locations are dirtier than others, and thus more likely to result in bacterial contamination, even if you beat the five-second buzzer. Bathrooms are, not surprisingly, high risk – don't even think of employing the five-second rule there. Your kitchen floors, especially if you cook a lot of chicken, might be more likely a source of salmonella and other bacteria than, say, your living room or dining room. And among the dirtiest surfaces they tested were the dining tables in restaurants, because they have been "wiped clean" with cloths that were rarely changed and washed themselves.
Nourishing a body for strong bacterial resistance
For years, individuals using chiropractic care have reported health improvements from spinal adjustments performed by chiropractors. Today, there is a growing body of scientific research to support this contention. One research paper in particularreviewed literature on the connections between the nervous and the immune system, exploring the effect chiropractic adjustments may have had on neuroimmune function (Cohn, 2008). The results determined there appears to be numerous modes of communication between the nerves and the immune system. It also appears, not only in theory, but in practice, that chiropractic adjustments may have a beneficial effect on the functioning of both the nervous and the immune system.
What to do to thwart persistent and harmful bacteria infections:
Use your own common sense when tempted to invoke the five-second rule. If you accidentally drop a piece of food, take one second of your five noticing the location you're in and another second to determine the nature of the surface the food fell on. Then you've still got three seconds left to decide whether to pick it up and eat it or not
Eat whole foods full of leafy greens and colorful vegetables, fruits (including the white foods as in garlic and onions), and lean meats and good fats (seeds, nuts, oily fish) to support your ready-to-heal body and immune system.
Get chiropractic checkups regularly to balance your body, create a sense of nervous system, muscle and immune system "calmness" through adjustments.
Come in for a complimentary "Health Scan" to learn if other symptoms and sicknesses you have may be helped with chiropractic care. I will show you what's going on with your body and how it might be affecting your nervous system or organs.
Cohn, A., 2008, Chiropractic and the Neuroimmune Connection, Journal of Vertebral Subluxation Research, p. 1-5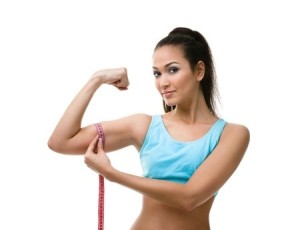 Are you thinking about looking and feeling better? And would you like to do it soon?
It's understandable, improving your physique and health helps you feel better and continue to do the activities you love to do.
Your muscles are key players in helping you condition your body so you are fit, heal better and feel better. Enrolling muscle strength and conditioning into your life is a sure bet for feeling better, combatting pain and looking better.
Muscles give your body tone, energy, endurance, strong posture, joint strength and help you lose excess body fat by increasing your metabolism.
There is an old cliché, "Use it or lose it". This is a very simplistic way to explain what's called 'muscle atrophy'. Muscle atrophy is the opposite of muscle strength. Muscle atrophy can happen with neglect. It is the partial or complete loss or "wasting" of muscle tissue. This phenomenon is important, because it can create a weakness along important joints of your body that leave you aching, prone to injury, and in some cases in chronic pain. Any of those things will deplete your energy and sense of well-being.
If your muscles are not able to heed the call of duty when you need them you can be sure you've lost some muscle strength or had some muscle atrophy. Muscle atrophy is especially a concern as you age. Often when you age you lose muscle, your body fat increases, your ability to participate in activities or daily routines decrease, and your health decreases.
Muscle atrophy can occur in 2 different ways: neurogenic atrophy and disuse atrophy.
Neurogenic muscle atrophy can be caused by a number of injuries and diseases. When a nerve attached to a muscle is damaged, its signal is disrupted and it cannot reach the brain, the peripheral nerves, or the spinal cord. This leads to an inability to use the muscle correctly. Nerve damage from an injury, such as compression, can also result in muscle atrophy. HealthGrades.com also describes several potential causes of muscle atrophy, including neuromuscular diseases ranging from multiple sclerosis to diabetic neuropathy (nerve damage associated with diabetes).
Disuse muscle atrophy is caused by a sedentary lifestyle—that is, one that involves little to no physical exercise. The less the muscles are used, the more likely it is that they will atrophy. According to HealthGrades.com, "Other common causes of disuse atrophy include conditions that decrease mobility, such as rheumatoid arthritis (a chronic autoimmune disease characterized by joint inflammation) or osteoarthritis (the thinning and weakening of the bones), and injuries such as broken bones…and often, the aging process often leads to slow but progressive muscle atrophy."
Factors affecting muscle strength (non-disease related)
GENETIC ASYMMETRY creating weakness
We do not usually develop symmetrical. Some muscles are more developed on one side of the body than on the other side. A fraction of an inch, and sometimes half an inch doesn't usually matter. Bigger variations can matter and you may or may not know yet that you have them. We can spot some of these for you. Grab a complimentary "Uncover Your Imbalances" Session with me.We are born with short muscles or long muscles

The length of a muscle is one of the primary factors determining how much it can develop. The longer a muscle is (that is, the farther it runs from its insertion points), the easier it is to build the muscle.On the contrary, the shorter a muscle is, the more difficult it is to develop. Unfortunately, because muscle length is determined genetically, you cannot lengthen a muscle. This does not lead to atrophy but may lead to a less strength when compared to somebody else.

The Fibrous Density and Development of Muscles

The more fibers a muscle has, the bigger it is, even without strength training. During exercise, a dense muscle will react better than the same muscle with fewer fibers. Fortunately, there are methods to increase the number of muscle fibers.
SKELETAL ASYMMETRY creating weakness
Our skeletons are not perfectly symmetrical either. For example, one shoulder may be held higher than the other. This lack of symmetry changes the lever in all upper-body exercises, particularly exercises for the shoulders, chest, and back. Naturally, this will affect strength and muscle development; however, skeletal asymmetry may also be at the root of many injuries. This is where your chiropractor can help you improve.
Sometimes muscle weakness or atrophy can be an indication of severe malnutrition or alcohol-related muscle disease. Damage to nerves due to an injury of the spinal cord, long-term corticosteroid therapy, muscular dystrophy, osteoarthritis, polio, rheumatoid arthritis, or even burns can also result in muscle atrophy.
Prevention of muscle atrophy or weakness involves three separate, but complementary approaches to keeping your muscles healthy: 1) eating a nutritious diet, 2) exercising safely and regularly, and 3) maintaining spinal alignment and muscle symmetry. I work as your expert in spinal alignment, greatly ensuring you feel strong, put-together and pain-free.
In terms of nutrition, eating a healthy, balanced diet that has sufficient amounts of protein is the first step. Depending on your specific requirements, a nutritionist or other healthcare professional may also recommend supplements that support muscle growth and development, such as creatine, whey and/or glutamine.
Researchers at Colorado State University have also found that a low-sugar diet may also be quite effective. "When insulin levels are chronically high, your body's cells attempt to limit its effects by decreasing their numbers of insulin receptors, a condition known as insulin resistance. In advanced cases, insulin resistance results in a swing to the opposite extreme, whereby cells become starved for amino acids and glucose and, as a result, muscle protein break downs. To keep your insulin levels on an even keel, avoid processed carbohydrates and opt for whole grains. Also, choose fresh fruits over dried or canned."
For exercise, most people will benefit from low-impact physical activities like walking and swimming. Others may safely increase the size and strength of their muscles through simple body-weight exercises that also build coordination and balance.
If you're currently suffering from any type of medical condition or haven't been physically active for an extended period of time, it's always a good idea to consult your doctor before starting a new fitness regimen. He or she will be able to evaluate your health and recommend an appropriate fitness program for you.
As for maintaining spinal alignment and muscle symmetry, many people benefit from using chiropractic treatments so they feel more motion in their joints and less restriction in movement. This positively affects your energy, pain levels, posture and strength. In many cases you feel this health improvement directly after a chiropractic treatment.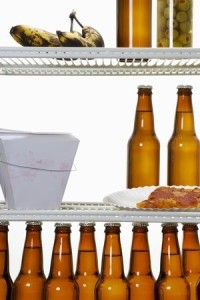 Many people feel the need for a release or outlet after a busy and demanding day, and drinking alcohol and binging on junk food are often the go-to indulgences of choice. The problem comes when those indulgences become habit.
When you let these habits rule for too long you eventually see your weight creep up while simultaneously your health, energy and happiness get drawn away.
While trying to lose weight and also partaking in life's indulgences, like alcohol, you may find it impossible to fully reach your health goals.
The fact is most of the American adult population will occasionally consume an alcoholic beverage at some point. A glass of wine or a beer with dinner, a few cocktails at a party, or drinks at the bar are all part of socializing and provide a needed unwinding after a long day. The problem is that too much alcohol and junk food consumption can lead to loss of critical nutrients which puts your body in a nutrient bankrupt state.  This then leaves you aching for even more food. Many people find themselves in this vicious cycle, especially noticing it in the wee hours of the morning, craving junk foods because of this nutrient deficient state.
On top of creating a spiral of increased junk food cravings, you can increase the chances of more serious health problems like diabetes, obesity, joint pain, and metabolic syndromes that will leave you less than your best.
Here's how you can combat weight gain and still indulge and relax:
Understand Your Weight Gain
Consuming excessive amounts of alcohol and junk food can put you in a state of nutrient bankruptcy and dehydration. Alcohol in large amounts acts as a diuretic which washes many of the minerals on which your body depends away with the water that it pushes out. In its wake, you crave more food to replenish those lost nutrients and rarely feel satisfied.
Refined carbohydrates are what most junk foods contain. They are stripped of their original nutrient content and offer lots of calories for little nutrient and mineral exchange. They offer even less satisfaction for your hunger.
If you've gained weight due to excessive binging and indulging on alcohol and junk food, it's likely that you're also feeling fatigue as well as some body aches and pains. Back pain, neck and shoulder pain from dehydration and nutrient loss on a daily basis can leave your body feeling weak and your energy levels down.
Junk foods and alcohols require your liver, pancreas and other body cells to work hard to metabolize their contents or excrete them. Also, unless you are competing in a high-endurance athletic competition, you often do not need a lot of sugar in a short period of time. If you do binge, your body converts the large influx of sugars and alcohol into fat. The fat is deposited in all the areas you don't want it to be.
Regulate Your Indulgences (like alcohol)
It is not necessary to abstain from alcohol consumption completely in order to lose weight. While there is no real evidence to back up a healthy level of alcohol consumption, a few drinks spread out through the week is alright. Several studies show that spreading out the amount of drinks you consume throughout the week puts less stress on your body than letting loose and having too many drinks in one night. Keep it to one, two or less each night to allow your body to recover after each time you imbibe.
Hydrate, Hydrate, Hydrate and You'll Feel Relaxed!
If you feel drawn to refined carbs like bread and sweets your body may be telling you that you are craving water but the junk foods are distracting you from drinking the pure water that you need. And whether you feel it or not, when you drink alcohol your body needs water replenishment. Water flushes your body of toxins and helps many body functions work smoothly. Your weight loss endeavors will be greatly helped by making sure you drink an adequate amount of water every day. Dehydration is increased by the consumption of alcohol and also leads to headaches, back pain, neck pain, and other muscle aches that contribute to fatigue. Hydrating prevents these instances from occurring and allows you to stay active, exercise, and more swiftly reach your weight loss goals.
Get Into a "Happy You" Routine
When you exercise every day, it becomes easier to exercise even more. You eventually are able to breathe better, think better and rest better which makes for a happier "you". Get yourself into a good routine that you enjoy and don't let over-indulging in junk foods or alcohol get in the way. Include days in your schedule when it's okay to imbibe and give yourself a limit that you can stick to. Talk to your chiropractor about the best ways to prevent injury while you exercise and the types of activities that can help you reach your weight loss goals or relieve any chronic back or neck pain from which you already suffer.
Find Fun Outlets
Team sports and exercise classes are a wonderful and fun way to stay active and socialize which can distract you from a binge dieting spree if approached correctly. You can include the family, bring together a group of friends, or meet new people that share your interests. Then involve the group you hang out with in your weight loss goals and the routine you've created. Plan to stick to the junk food and alcohol consumption guidelines you've made for yourself. Focus on the group and the activity and just have fun. Staying active in this way not only helps you with weight loss but also encourages a positive mood, higher energy levels, and the glow that comes with happily participating in a social, supportive environment.
The Power of Movement
You may find that, by staying active and participating in exercise you love or team sports, you don't feel the desire to imbibe in alcoholic beverages or binge on junk foods to decompress anymore. Outings, get-together's and practices can become the parts of the week you look forward to. You might even find yourself yearning for that morning run to jump-start your day. Frequent movement can not only alleviate stress but can also ease chronic pain and make you feel younger than you've ever felt. Develop a routine that makes you happy every day!
Discover More about Natural Pain Relief
We can help you find the best ways to relieve stress, combat weight gain and alleviate pain naturally and without the use of medications. You can start feeling energetic in your body even before you make a change in your habits and mind. Inquire today and learn about free consultations concerning how to improve your flexibility and energy. Discover all the alternatives to achieve a healthier and happier body!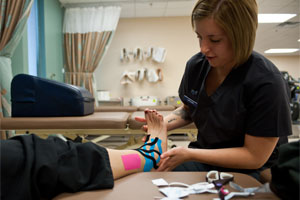 Kinesio Taping has become a common and well-known approach to healing injuries and promoting healthy joints and muscles. It is especially effective for those who have stress on your joints like those of athletes, women's body pain due to hormonal changes and pregnancy and many other important health concerns.
This article aims to help you to understand how Kinesio taping may help you and your whole body health. Whether you are experiencing an injury or other pain symptoms like hip and back pain or arm and shoulder weakness, Kinesio Treatment may be right approach for healing for you.
We would always advise to consult with us as your Chiropractor to understand how Kinesio Taping may specifically help you. However, we hope that this article will help you make the right decision with your chiropractor, to find the right solution for your body. After all, each of our bodies, injuries and symptoms are different, and as such require different treatments and treatment approaches.
What is Kinesio Taping?
The Kinesio Taping Method is a physiological therapy which is commonly practiced by chiropractors and specialists within sports medicine. Kinesio Taping requires a specific type of tape, which when applied, can give the necessary support to muscles under pressure, whilst they flex. Kinesio Taping was developed in 1973 by Dr. Kenzo Kase.
Awareness of the benefits of Kinesio Taping increased globally when the treatment was used by the Japanese Olympians. The treatment is practiced particularly prevalently amongst athletes and sportsmen as a result.
You may recognize Kinesio Tex Tape as the brightly colored tape that athletes are famously seen using during their warm-ups, and sometimes during their athletic performances.
The Kinesio Taping method positively impacts physiological changes to several key body systems.
This can include helping your joints feel more mobile and pain-free, improving the perfusion of your circulatory and lymphatic systems, as well as strengthening and allowing healthy movement in your muscles and fascia.
Overall, the method is used to change and improve your muscle tone. In turn, the treatment can correct movement patterns, improve posture, and improve lymphatic circulation. The method is based on the body's own natural healing process, which simply promotes muscle efficiency and encourages the muscle to react in healthy, beneficial ways.
Let me explain in further detail how the different benefits come about with Kinesio Taping, according to what you seek from the treatment.
The 3 Key Benefits of Kinesio Taping
Provides Support and Stability to the Joints and Muscles to Stop Joint Weakness, Cracking, and Pain: For athletes and sportsmen and women, their muscles and joints are put under a lot of pressure.
Athletes push their bodies to the limit and because of this can be prone to joint and muscle injury. Kinesio Taping can be used as a preventative method to avoid injury and strain for high-impact sports.
For women, due to hormonal changes and our bodies being designed to bare and deliver babies, our joints have and continue to go through changes that can lead to joint laxity and weakness. To name a few problems that may occur in your joints, think of your hips, back and pelvis during pregnancy, Kinesio taping can help stabilize key joints that make you feel better quickly. And consider your neck, shoulders and back as you've aged- you may be more prone to headaches at the end of the day or achiness and pain going down into your upper back, shoulders and arms. Kinesio taping can help stabilize your neck, back and shoulders so you do not experience pain.
Fortunately, Kinesio Taping does not affect circulation and your body's normal range of motion, which makes it ideal for athletes to continue their practice whilst not affecting performance.
Promotes Muscle Efficiency and Detoxification: Kinesio Taping can help to control the muscles, ensuring that they work efficiently and healthily. This again can help sportsmen to prevent injury and enhance their performance. It can also help to prevent over-contraction in long-distance or interval runners and trainers
Whilst the muscles work efficiently, there is a positive impact not only on movement, but also on the healthy flow of lymph and venous fluids.
Reduces Inflammation, Relaxes Muscles and Promotes Recovery: As well as being an effective injury preventive measure, Kinesio taping can help to treat a wide variety of muscle related injuries and conditions. Kinesio Taping can reduce inflammation, help to relax the muscles and as such, helps to promote a healthy recovery from injury. Specifically, Kinesio Taping can help to alleviate conditions such as carpal tunnel syndrome (CTS), knee and shoulder conditions, arthritis, lower back pain and strain, plantar fasciitis, hamstring and groin injuries, pre- and post-surgical edema and also whiplash. The method can also significantly reduce healing time required for sports injuries, as well as speed up the rehabilitation process. There is a wealth of anecdotal evidence to prove the benefits of Kinesio Taping to the muscles in promoting quick and healthy recovery of injury.
How to Access Kinesio Taping Treatment
Specialist Kinesio Taping Chiropractors have studied and certified with the Kinesio Taping Association. You'll get the most from the treatment if you access other complimentary chiropractic treatments alongside your Kinesio Taping Treatment. Your body is only as strong and healthy as it is mobile, energized and balanced. A chiropractor frees up stuck motion in your body which helps you feel just this way. A consultation is also important to ensure that Kinesio Taping is the best treatment option for you or to assess the best way to address your goals, symptoms or concerns.
Dr. Nicole Muschett, a Bethlehem, Pennsylvania Chiropractor, is an accredited Kinesio Taping Chiropractor. She offers a no-obligation free consultation, to get to know you and the problems you are experiencing. Kinesio Taping may help. Just contact us today to find out more.
Do you have any questions about how Kinesio Taping may help you? Our team is happy to help you and answer any questions or concerns you may have. Just give us a call or explore our website.