Meet the Doctor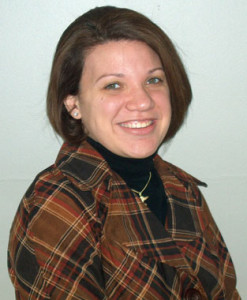 Dr. Nicole Muschett has been a licensed Chiropractor since 1998.  She is a board certified chiropractor with extensive, specialized training in examinations and treatment procedures emphasizing primarily the neuromusculoskeletal structures of the body including the spine and the extremity joints as well as the related soft tissues. Dr. Nicole received her KT taping certification in 2012.
Dr. Nicole uses a "whole person approach" when taking care of her patients. By combining the very best hands-on-technique, state of the art physiotherapy and rehabilitation procedures, Dr. Nicole is able to help you to accelerate and/or maintain your journey to good health.
Dr. Nicole specializes in the treatment of Sports Injuries, specifically running and soccer, but also has vast experience in treating, Neck and Back Pain, Shoulder, Elbow, Wrist Pain, Hip, Knee, Ankle Pain, Tendonitis/Bursitis, Numbness & Tingling in arms and legs, Whiplash, Herniated Discs, Headaches, Carpal Tunnel, Sciatica, Auto Accidents and Workers' Compensation cases.
Dr. Nicole loves to give back to her community. She is a mentor for both the Bethlehem Township and Hanover First Strides for Women program. She also volunteers her services at many of the local races throughout the year.  She frequently educates the community through her many lectures on Chiropractic, Nutrition, Running Injuries and Health and Wellness she gives at weight loss groups, running clubs, schools and networking events.
Dr. Nicole enjoys spending time with her family, exercising, competing in races particularly 5Ks, 10Ks, triathlons, and Mud Runs, traveling, and reading.