5 Tips to Ensure You Buy the Best Nutritional Supplements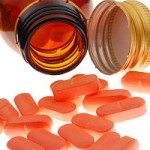 Your favorite local pharmacy and health store is packed with several brands of popular nutritional supplements. Jump online and you'll find online catalogues bursting at their website borders with hundreds of brands.
Your goal is probably simple. You either want to lose weight in a healthy manner or you want to improve your health and energy levels and ultimately feel happy.
On occasion, the right nutritional medicine can help the body feel tuned up and primed for optimal function. This is also the case with the help of hands-on motion therapy through chiropractic treatments. Your muscles and joints can move much more fluidly and with less discomfort so that you feel drawn to getting up and getting into motion. You can feel primed and ready-to-go in your body even if your head isn't in the game yet. The right type of energy boost through proper nutrition can bring a sense of internal calm along with renewed energy too.
If you desire the best nutritional supplements to support an active, healthy body you may be asking, "How do you buy the best nutritional supplements with so many choices on the market?"
Let's go over what to look for:
Tip #1: "Natural" isn't always natural.
Just because that bottle says, "All Nature," doesn't make it true or safe. If you're coping with a chronic health condition, all natural might seem like the safe alternative for a good nutritional supplement, but this isn't always the case. Always consult your doctor before taking a supplement to rule out possible side effects or severe reactions.
Tip #2: Check for a "USP Verified" seal of approval.
Products bearing the USP Verified seal of approval have met the strict requirements for quality per the U.S. Pharmacopeia group. The requirements focus on a combination of overall quality and ingredient potency plus purity. Products holding this seal are generally considered to be of good quality and from reputable manufacturers.
Tip #3: Always read the product label in its entirety.
Before buying any dietary or nutritional supplement, always read the product label in its entirety. The truth is most companies refuse to guarantee the quality and effectiveness of their product. Reading the label tell you exactly what you're buying, and the old adage, "You get what you pay for," applies. Cheap supplements are made from inferior ingredients. They are often less absorbed by the body and therefore less beneficial. Yet, inferior supplements sell for the same or greater price when compared to high quality versions.
Tip #4: Do your homework- supplements aren't well regulated.
The FDA doesn't regulate dietary supplements with an iron fist. In fact, supplement manufacturers don't need FDA approval to put their product on the market. It's your job to do your homework before buying a supplement. Ensure the manufacturer sports a good reputation and stands behind their product. Check out consumer reviews as well. Research the ingredients from the label and confirm their quality and bioavailability (i.e. how easy and fully they are absorbed by the body).
Top #5: Consult a professional.
Did you know that many chiropractors have specialized training and experience related to supplements and proper diet and nutrition?
I regularly help people with their nutrition needs and make sure I recommend only quality products. Learn more by contacting Dr. Nicole Muschett, Chiropractor today!